Line 15:
Line 15:
 
 
 

[[:Category:Helpfiles|Helpfiles]]

 

[[:Category:Helpfiles|Helpfiles]]

 
+
 
+

<br />

 
+
 
+
 
+
 
+

Yurik was here &lt;---

 
 
 

==News==

 

==News==
---
Revision as of 01:29, 23 October 2009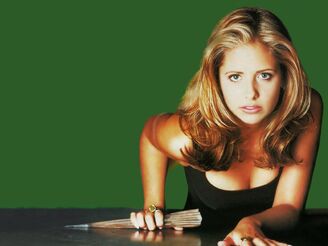 New pages
Welcome to The Unofficial BuffyMUD Wiki!
This Wiki is a collaborative website about BuffyMUD that anyone can edit!
This is for the online multi-user dungeon BuffyMUD, run by Tyr. This wiki is an independent project and is not directly affiliated with Tyr or BuffyMUD, so we cannot guarantee the accuracy of everything here.
That said, add stuff dammit!

Browse:
Yurik was here <---
News
9/21/09 - The article count shot up dramatically recently because I thought it'd be a good idea to have help files that everyone could edit so that we'd always have up to date help files or at least have no real reason for complaining that we don't any more.  I'll probably finish up adding the rest of the missing help files tomorrow, but feel free to beat me to it.  It's more work than you'd think to copy, paste, and then link each of those.  Check out Helpfile Index for more information.  --Amatsuka 13:38, September 21, 2009 (UTC)
9/11/09 - Added Aggro Areas and Techniques recently --Amatsuka 19:22, September 11, 2009 (UTC)
8/27/09 - Added Jobs and filled in all the information that I was able on my own. Please add to it; there is a lot of missing information. --Amatsuka 18:23, 27 August 2009 (UTC)
8/24/09 - Added Demon Buffs, Demon Mystics, Mental Magic, and the ambitious Socials pages over the last couple days. Socials is an attempt to catalog each of the socials three forms as seen from each of the three possible perspectives. That's potentially nine strings per social even though I'm unsure as to if the socials alone and when self targeted actually differ from second to third person. - Amatsuka
8/22/09 - Linked Soldier page to the Classes page, added pictures to some pages, made suggestions for new additions down in the "What We Need" section. Also, I encourage other users to post any significant updates in this section. Thanks! - Lostaros
What We Need:
We need assistance with all aspects of this wiki!
Feel Free To Cross Off Any Of The Listed Requests If You've Made A Page Concerning It!
Specifically, we need class guides, skill lists, and training XP costs for:
Witches/Sorcerers
Fighters
Warriors
Watchers
Soldiers
Cultists
Slayers
A comprehensive list of mental, general, and aligned spells, demon mystics, offense powers, and buffs, and melee skills with their costs and stat requirements would also be appreciated.
Sections on events, jewelry/clothing adjustments, alters, and descriptions, nemesis events, dungeons, and a list of artifacts and their costs would be much appreciated as well.