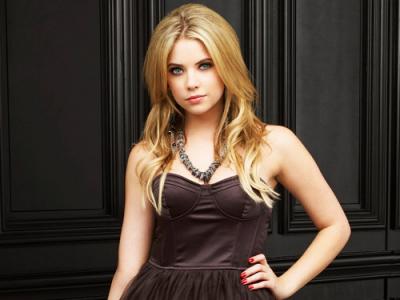 NAME: Kimberly Johansen
D.O.B.: January 14th, 1993 (Age 25)
RACE: Human (Slayer)
HOBBIES: Reading, socializing, sleeping
OCCUPATION: Bartender
Affiliation: Sunnydale Paranormal Investigations
Kimberly Johansen, the daughter of one James Johansen, and Marybeth Smith was born roughly twenty years ago in a small town in western Washington. She had quite a normal life as she grew up there, parents doting on their only child. She was a bit of a tomboy as she grew up, interested in a lot of physical activities, and being quite actively involved in martial arts classes, rodeo activities which she learned from her father, as well as sports until she reached her teenage years. It was at this point that she began becoming a young woman, and soon started to leave her old hobbies behind, as she started to try and fit in at school. With some work, Kimberly became a cheerleader, and fairly successful at that, leaving most of her old tomboyish hobbies behind as she matured into womanhood. About two weeks before her nineteenth birthday, her mother died from a long battle with cancer, which has put a slight damper on the young womans mood ever since. She spent the two years after her highschool time doing cashier work at a local gas station, while she took classes at the local college. She recently convinced her father to allow her to go to a bigger town, with a bigger college so that she can pursue a medical degree, and finally nearing the winter of 2013, he conceeded and allowed his baby girl to leave home. Which is how she arrived in Sunnydale, young and naive. And to boot, all of her luggage got stolen from the bus stop!

After a few years in Sunnydale, Kimberly came to terms with her abilities, having become a very capable slayer, at least physically. Mentally, she never quite totally accepted her role despite all the time she spent at the Hellmouth. Soon after her twenty-fourth birthday, she decided it was time for a drastic change. Sunnydale had stopped being quite as hospitable as it had seemed for her, and as a result she took the opportunity to move to Cleveland, and begin fighting the good fight there. She still makes trips back to California fairly frequently, when her duties elsewhere allow it.

Kimberly spent a few months in Cleveland, joining a group of hunters there. Acting as the brawn for the group, she helped in most of the day-to-day evil fighting activities for them. The small group, consisting of mostly normal humans met a bad end when assaulting a nest of vampires that had been tipped off. Kimberly was the sole survivor, and the vampires spread rumors that she had left the tip. This left her a social pariah in the local supernatural scene and led to her returning to Sunnydale.
Statistics
[
]
| Statistic | Level | Reason |
| --- | --- | --- |
| Strength | Exceptional for a supernatural | Kimberly is a veteran slayer, living and fighting for Survival in Sunnydale for the past four years. Her physical abilities have grown to an astounding degree. |
| Speed | Exceptional for a supernatural | Kimberly is a veteran slayer, living and fighting for Survival in Sunnydale for the past four years. Her physical abilities have grown to an astounding degree. |
| Martial Arts | At least several years' equivalent of training | Kimberly is a veteran slayer, living and fighting for Survival in Sunnydale for the past four years. Her Slayer dreams manifested in an odd fashion, forcing the young woman to relive the dying moments of many of the other slayers in the world. She would relive these nightmares until the fighting within each one became second nature. It leaves her with much more martial knowledge than her lack of any formal training would suggest. |
| Vitality | Exceptional for a supernatural | Kimberly is a veteran slayer, living and fighting for Survival in Sunnydale for the past four years. Her physical abilities have grown to an astounding degree. |