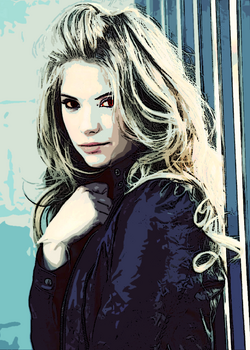 The Personal Information
Edit
Basic Info:Edit
Race: Caucasian Humanesque Demon
Gender: Female
D.O.B: 12 July, 1915
Age: 103
Occupation: Mercenary, Casual Mass Murderer, War Poet
Affiliations: Herself. She so loves herself. You should too.
Hobbies: Relentless cutting of people who get in the way. Startling Hayden. Refering to herself as "attractive". Drinking scotch. Photography (Polaroids), Motorcycles. Breaking things with her face.
Themesong:
</p>
Things folk have said 'bout Sanura:
Edit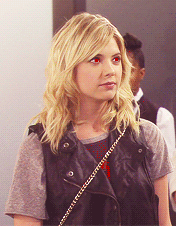 The Statistics
Edit
| Statistic | Level | Reason |
| --- | --- | --- |
| Strength | Growing towards Freight Train. | She was a slayer before the whole demon thing. It only made her stronger. |
| Speed | Growing towards Runaway Freight Train. | Years of training at the hands of watchers has left her very keen speeded. Of course, she's ever improving. |
| Martial Arts | Hi-JAH! Oh, oh gosh, are you alright? | Absolutely Sanura's least favourite subject- but she tries. She tries real hard. Real real hard. |
| Vitality | Think brick wall. | This is where Sanura truly excels. After becoming a demon filled with a slayer's energy, Sanura can take a hell of a beating for a hell of a time before she sneezes. |
| Intelligence | The FUCK is a computer? | When her human side was born, it was the close of the 1800s. She hasn't been to school since. |
Community content is available under
CC-BY-SA
unless otherwise noted.