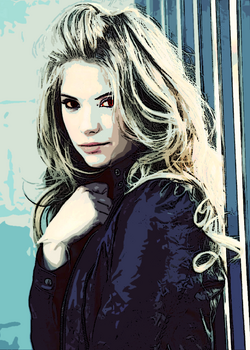 The Personal Information
Edit
Race: Caucasian Humanesque Demon
Gender: Female
Date of Demonisation: 12 July, 1915
Date of Human Birth: 1 November, 1898
Demonic Age: 104  
Total Age: 121 
Occupation: Mercenary, Casual Mass Murderer, War Poet 
Affiliations: Herself. She so loves herself. You should too. 
Hobbies: Swimming, swimming, swimming, swimming...

Themesong:
Current Status:
Edit
Sanura is heavily pregnant, and developing fast. Word on the street is that Christiano is the father. Somehow.
Sanura currently has a temporary soul. 
Things folk have said 'bout Sanura:
Edit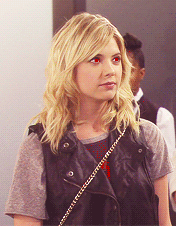 The Statistics
Edit
| Statistic | Level | Reason |
| --- | --- | --- |
| Strength | Wet paper towel? | After a terrible accident, Sanura became as physically weak as a puppy! D'aww! |
| General | Growing towards Runaway Freight Train. | Being infused with supernaturally created demonic spore-viruses can have that kind of an effect on someone. |
| Aligned | Please hide me! | Her newly vulnerable nature has Sanura reaching for sources of hiding. She's got that covered at least. |
| Demonic Offence | Is it getting cold in here? | After some dandy further adaptations, Sanura's rather cold now...inside and out. |
| Vitality | Think paper towel. Again. | Yipes! |
| Intelligence | I think I see God sometimes. | You know that awesome kind of intelligence that is just a little fucked up? That'd be Sanura. |
Community content is available under
CC-BY-SA
unless otherwise noted.